OM Meditation is an interactive, visual meditation app that I created and designed from concept to final product, as my final project at Medieinstitutet. All illustrations, including the logo design & animated meditations, are original designs based on my research into the psychology of shapes and colors and their affects on health & well-being. The purpose of OM Meditation is to inspire people to meditate while commuting by train or bus, during a break at work or in the quiet & comfort of their own homes, whether they have 5 minutes or an hour to devote. 
OM Meditation also includes an activity called Zen Art Play, which encourages people to find their inner creativity through a simple-to-use function of creating works of art. From the apps archive of colors and shapes, users can create their own masterpieces or simply combine colors and shapes for fun & relaxation. Once the session complete, there is the option to save the artwork for future continuation, export as a jpeg or simply delete it and start fresh during the next session.
My goal with OM Meditation is to provide a fun and effective way for people who are busy and stressed to achieve balance, relaxation & focus in order to increase their energy and productivity. The app is designed to be used by kids and adults of all ages.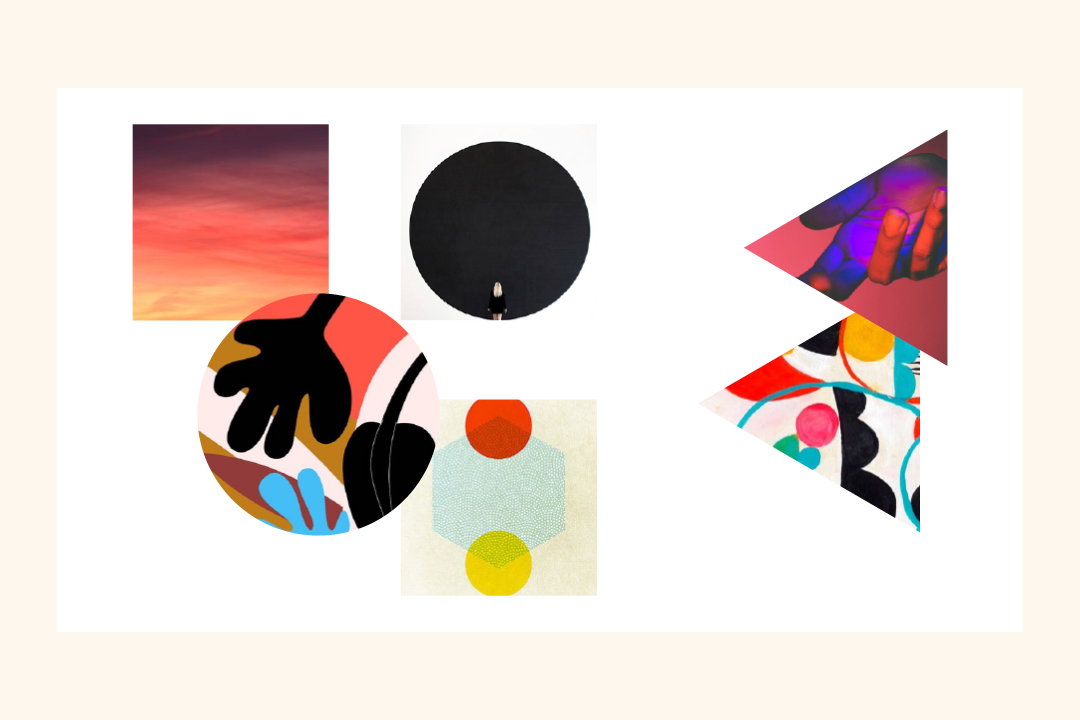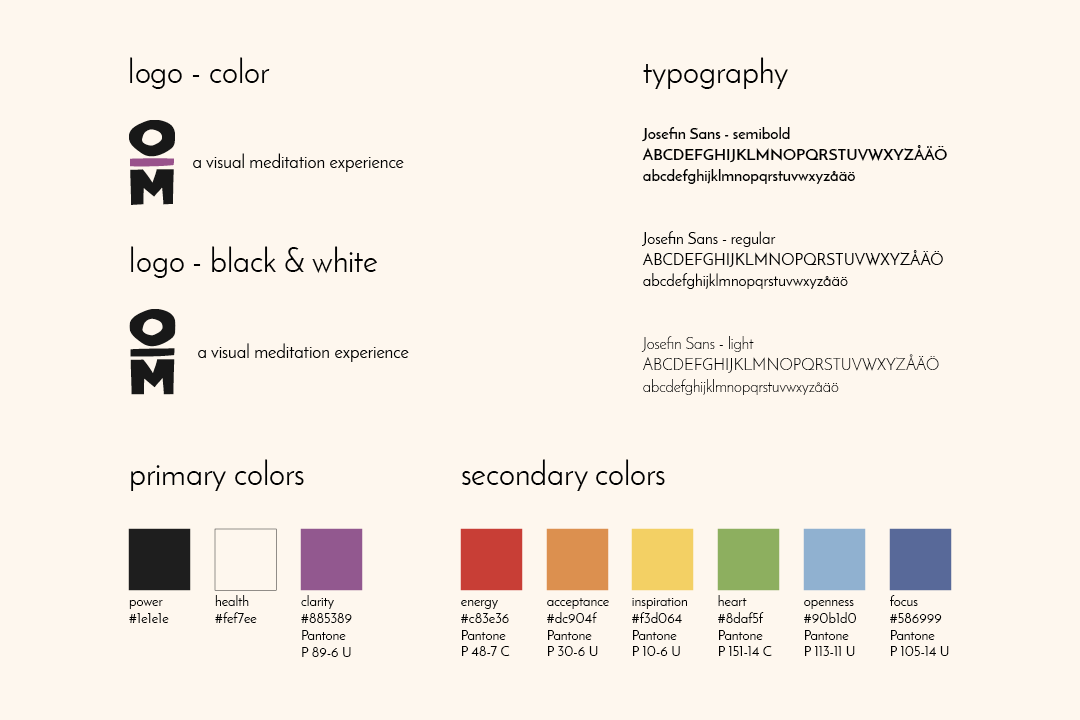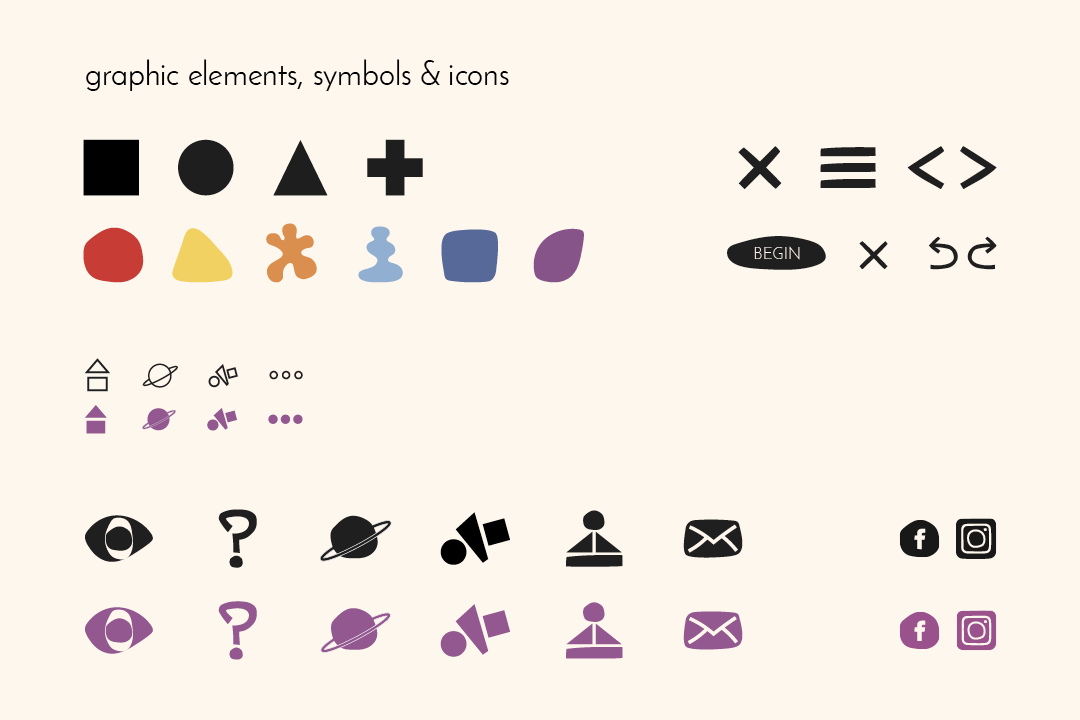 Mock-up and a selection of app pages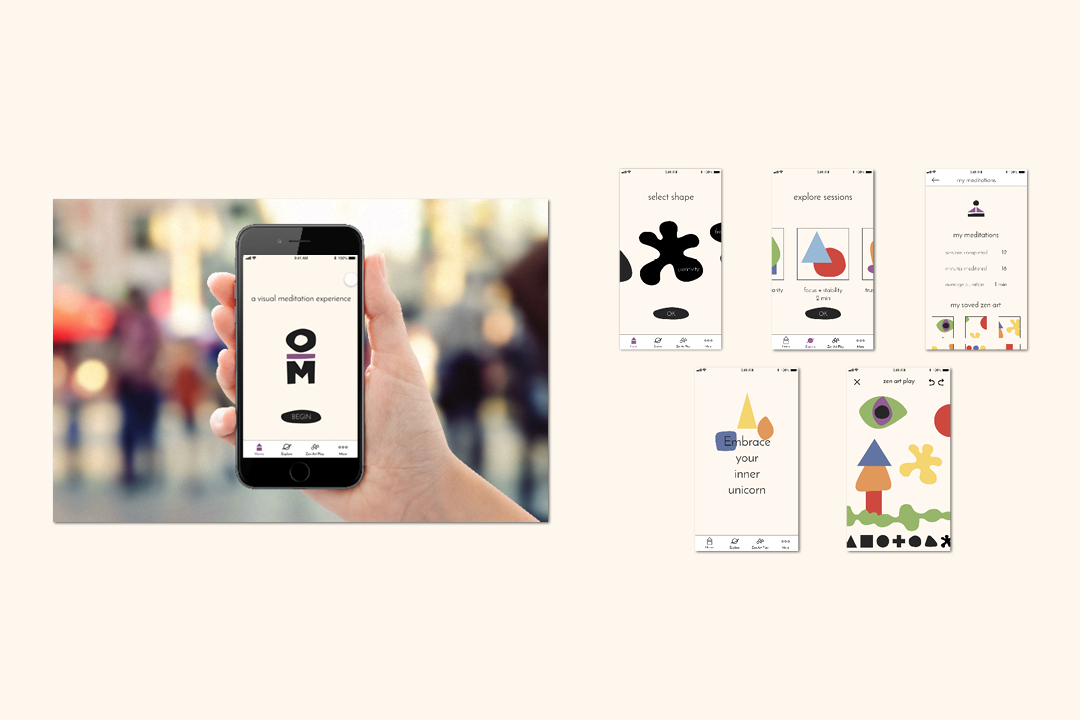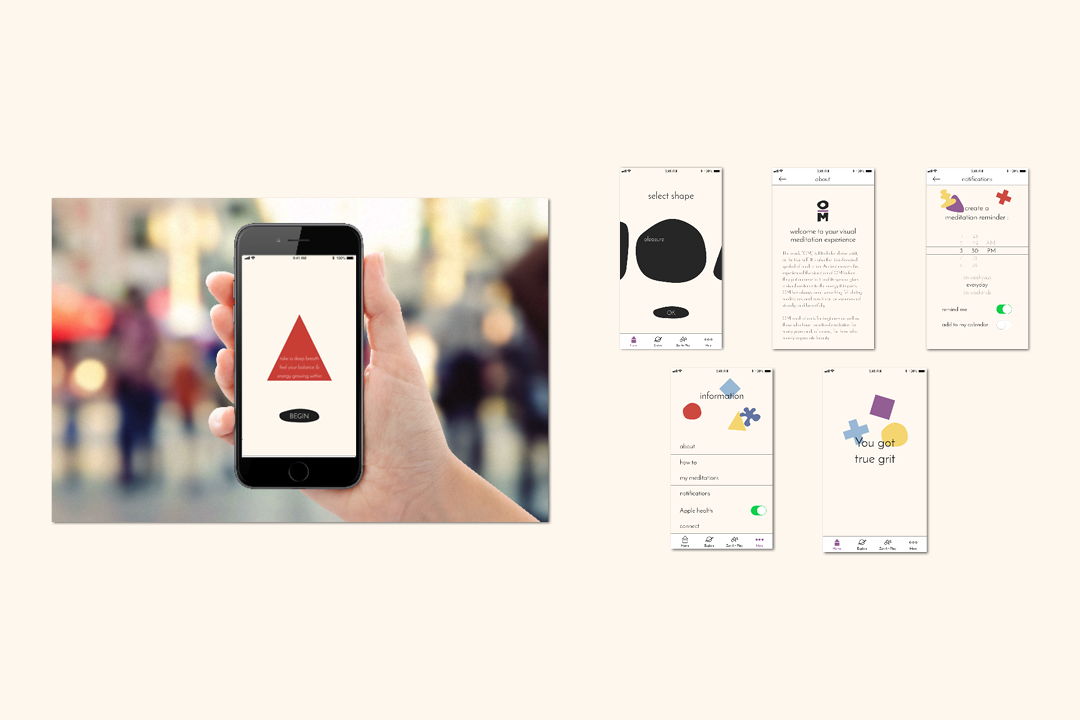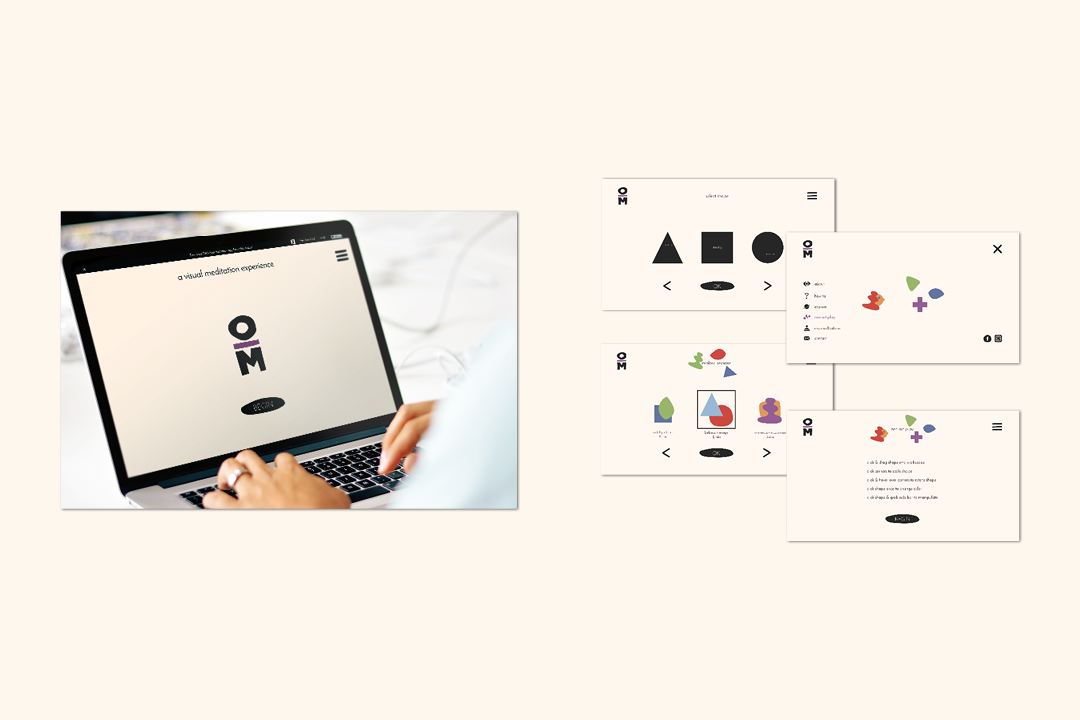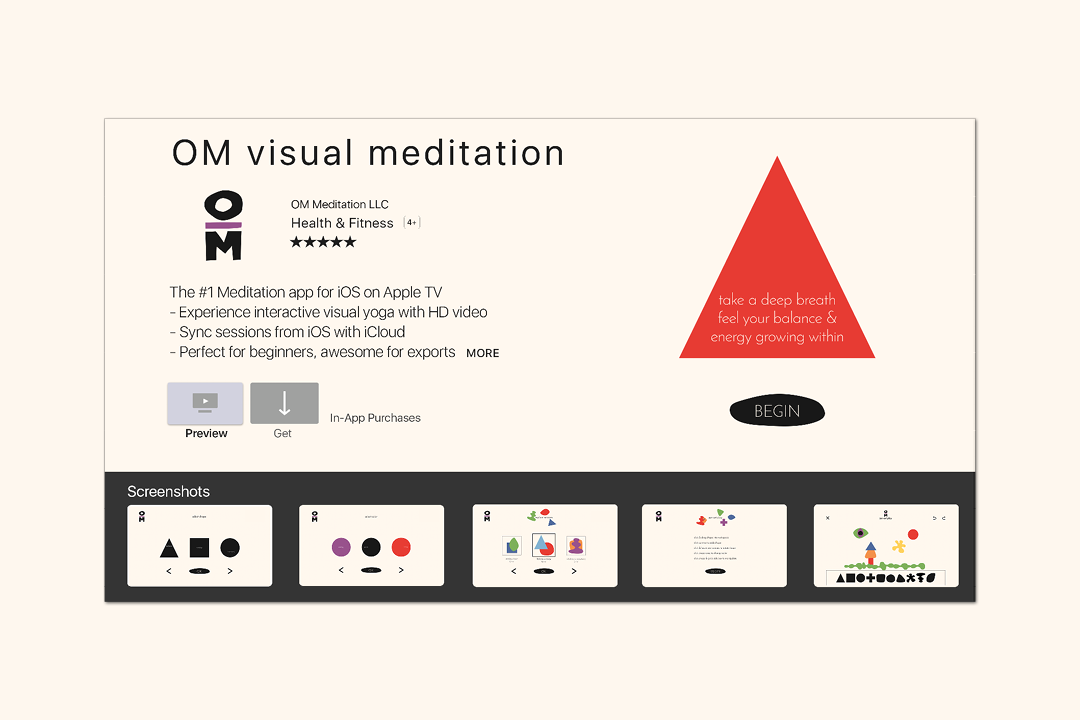 Instagram account and marketing promotion